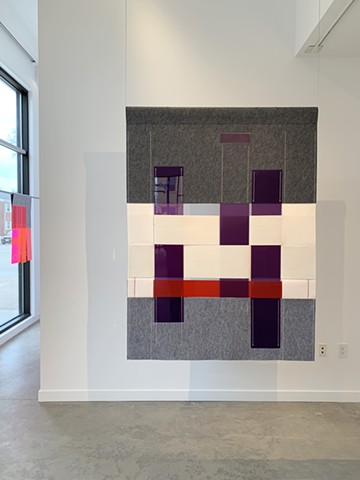 Collective 24 (pi: 785...746)
4.7mm acrylic felt, translucent and sanded 1/8" acrylic sheets, 8/4 cotton carpet warp yarn, size 5 pearl cotton thread, PVC and aluminum pipe.
68 x 51 x 1.5 inches
2022
Installation photo from Rebellious Fibers, a two-person show at www.osprojects.art/. Showing Collective 18 (pi: 658...165) in background. Glossy surfaces of the acrylic parts show reflection from the room.
Available for purchase at www.almaartandinteriors.com/